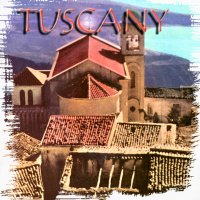 Do you need to read Uniplex Spreadsheets on your PC?
Do you use programs such as Lotus 1-2-3 or MS-Excel?

With Office 2000 Spreadsheet Converter you can read Uniplex Save Files into any leading PC Spreadsheet, Database, Word Processor or Charting package.

Spreadsheet Converter is a PC based program which can read and convert Uniplex Spreadsheets directly, without using list files. Spreadsheets are output in Lotus 1-2-3 WK3 or WK4 format files which can be read by virtually any PC package - all from your Windows desktop.
Maximum Compatibility:


Lotus 1-2-3
Lotus Improv
Microsoft Excel
Microsoft Access
WordPerfect
Corel Draw
Lotus Ami Pro
Lotus Approach
Microsoft Word
Microsoft FoxPro
Quattro Pro
Harvard Graphics
and most leading Windows programs...



Supported Conversions:


Uniplex V7.00 onwards
Numeric & Text Values
Repeating Text
Formulas
Named Ranges
Formatting Information
Column Widths
All Uniplex Characters



Special Features:


Drag and Drop conversion
Batch convert multiple files
Full status logging
Auto-launch PC spreadsheet



Requirements:


Windows 3.x or later
Unix version also available


Unix version also available for:


SCO Unix & SCO OpenServer
IBM AIX 3.5 & 4.0
HP/UX 9.0
If your server is not listed, please contact us as we may have a port in progress.
Contact Centreline 2000